Windows 8.1 Smart Search
Bing Smart Search is a faster way to display a single search result interface that combines local data, apps, and web search in a beautifully packaged view into the Windows OS.
Context
For win 8.1, I worked with the product design team to create and design Bing Smart Search from ideation to launch. The goal was to deliver a brilliantly helpful, clean, and graphic view of relevant information so users could quick find what they are looking for, so they can search less and do more. For entities, we delivered the "Hero" experience to create an eye-catching app-like flow experience to capture users with easily consumable content.
Challenges
Bing's original search app for Windows 8 failed to increase query share. For Windows 8.1, we had an opportunity to rethink search by embedding it into the OS. During our brainstorms we asked: How can Bing surface and structure relevant content – drawing from the web and apps on-the-fly — for easier entertainment browsing and lookup? How could content flexibly scale across multiple screen resolutions, orientations, and split screens which Windows OS supports?
Approach
Conceptualized and executed on how we could aggregate and package Bing's entertainment content into Win 8.1. Brainstormed multiple interaction and visual designs that led to the final shipped version. Collaborated with PM and Dev stakeholders to create a coherent system experience.
Early concept wireframes
Initial brainstorming at ground zero. How would search results appear? How could we package content?
Team Brainstorms
Mid-fi Ideation Variations
Testing how content modules could scale in framework with alternate explorations.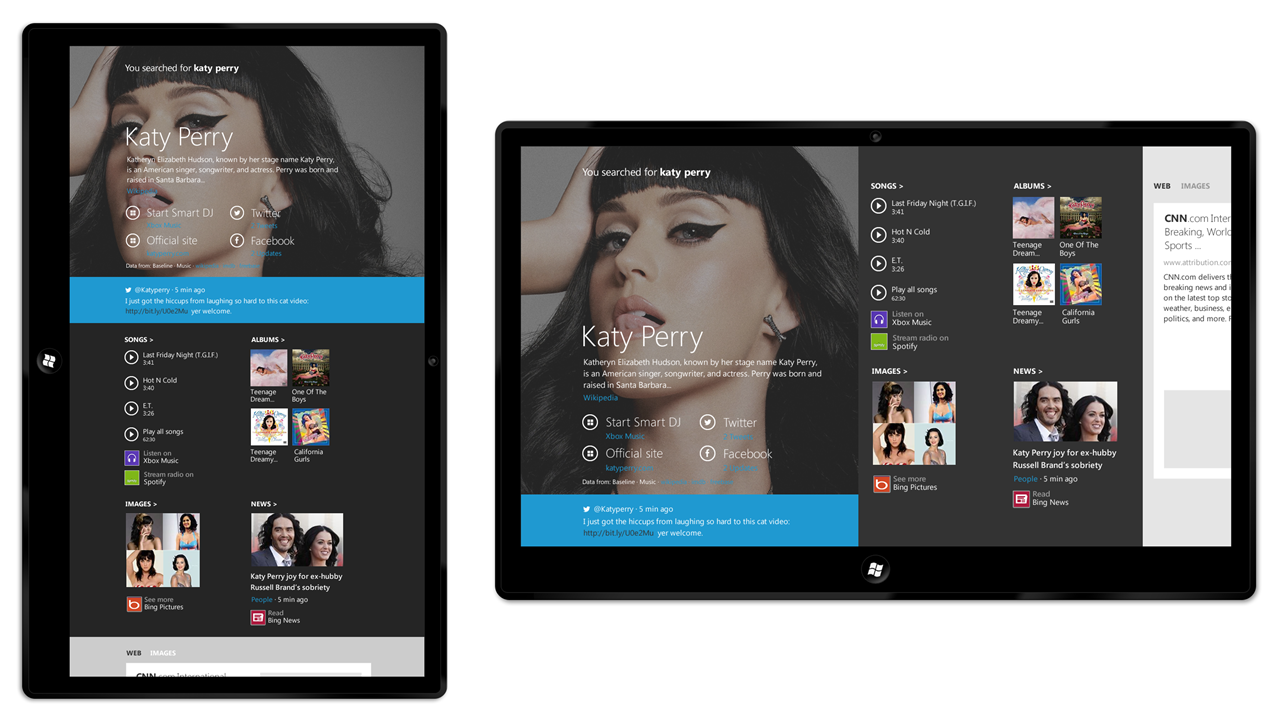 Final variation
Displaying dynamic color sampling and mapped variation of modules from left to right: primary actions, content lists, multimedia and web results.